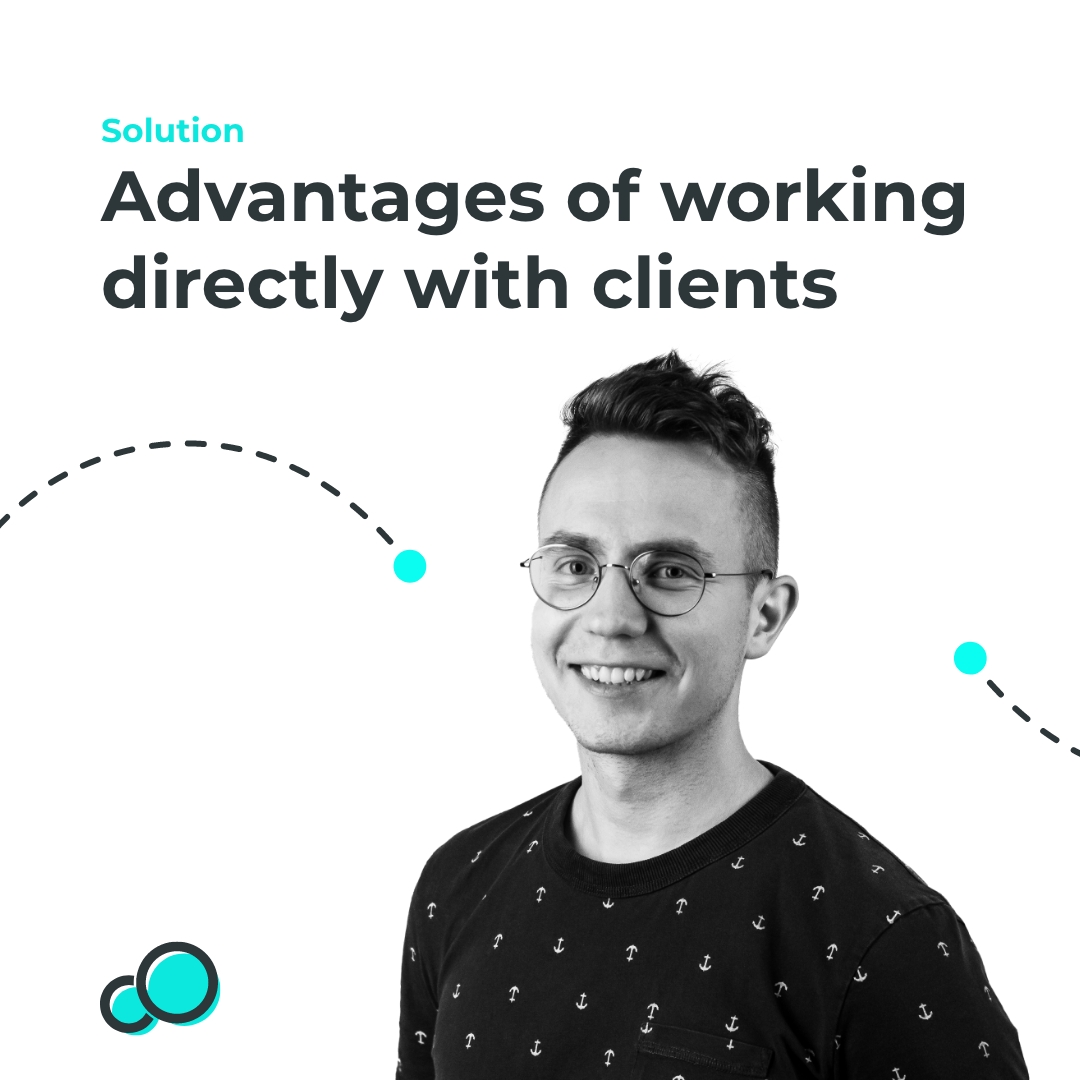 Current Topic
Advantages working directly with clients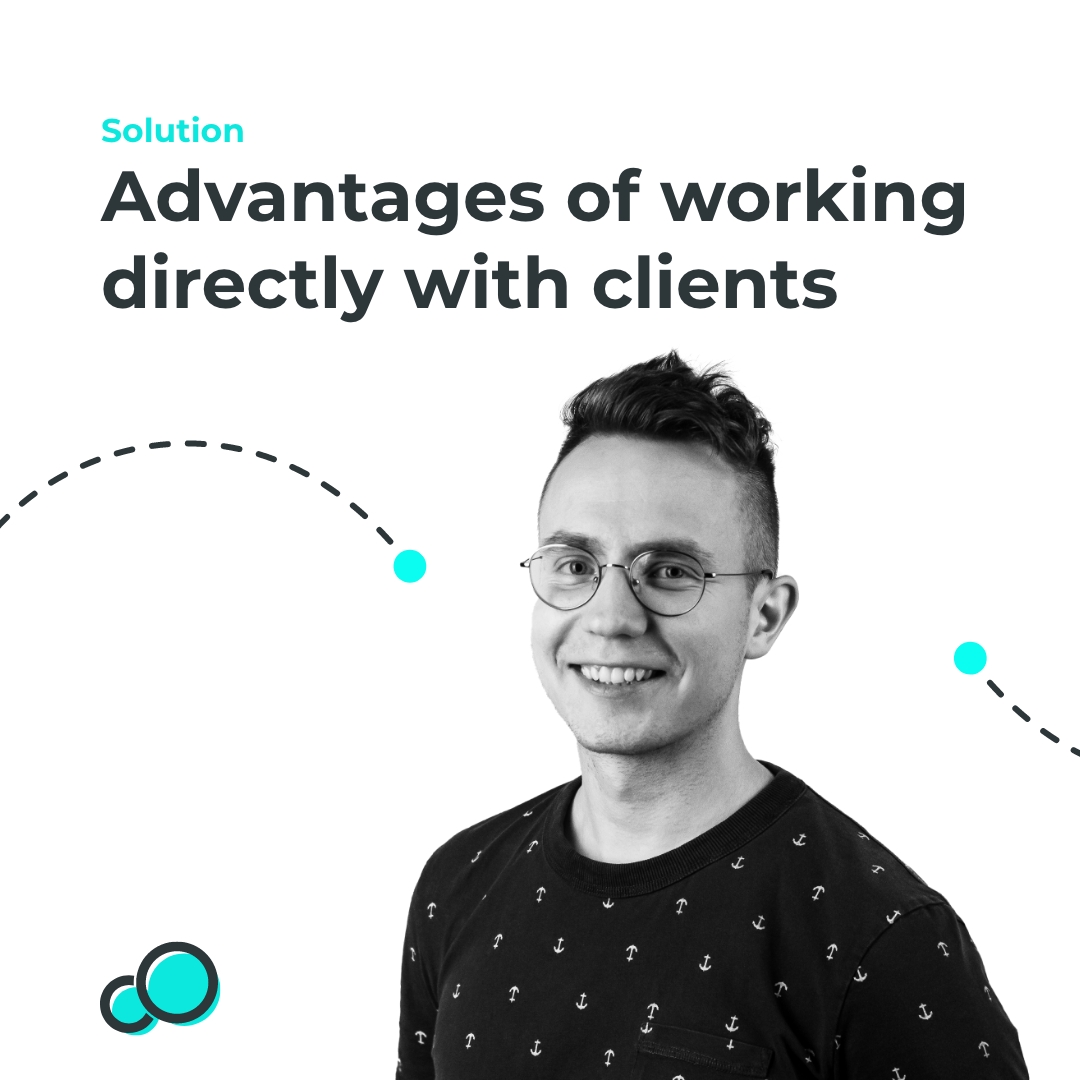 Working with intermediaries, such as advertising

or marketing agencies, can make it more difficult for a creative agency to effectively communicate and collaborate with cli

ents.
Intermediaries can add layers of bureaucracy and decision-making, which can slow down the creative process and limit the agency's ability to fully understand the client's needs and goals.
Additionally, intermediaries may not have the same level of expertise or understanding of the client's industry as the creative agency, which can lead to misunderstandings or miscommunication.
On the other hand, working directly with clients allows for a more direct and open line of communication, which can lead to more

effective collaboration and faster decision-making.
–
Simonas Liutika
, Creative Strategist.
Author:
Viktorija Vasiljeva
Find other content
Related posts
Find other content
Related posts
A spectrum of options
Service offers